The best way to learn piano really depends on what you want to gain from your sessions.  Personally I love learning modern songs and I practice rhythm and chords etc that way whilst still maintaining a level of interest.  Some of you may want more emphasis on sight reading. Others might prefer playing by ear…
So, what is the best way to learn piano – for you?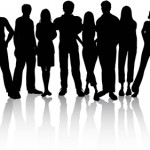 I have written about a number of products and services which I have tried and tested, each having their own pros and cons. If you have any comments about any of the products or services I have listed here or wish to share your experiences please leave a comment below. My blog is all about getting a community of like minded people together who are willing to learn in a way that suits them… And finding the best way for everyone!
Online training 


Everyone who is anyone does everything online these days…. Including learning the piano! The great thing about the Internet is that it's so accessible, with many different portable devices like smartphones, tablets, notebooks etc.  Even when you're not physically playing the piano, you can still learn on the move with various different online softwares and apps.
Online training evolves and content updates regularly making it ever changing and interesting.. It affords you access to hundreds and even thousands of different songs, training videos, pdf etc; often all on one platform.  There are often communities attached to these online training programs full of people who will help guide you through any difficulties you may run into with your training; something you won't have when reading a book or watching a DVD.
What is the best way to learn piano online? 
Two of he best online training platforms I've found to date are Piano Marvel and Playground Sessions.  Both offer a one stop, all inclusive training platform that is guaranteed to get you playing your favourite songs in no time!
Is it expensive?
No.. In fact Piano Marvel offers a FREE account which grants access to the majority of the training or a premium membership which grants full access.  This lets you try It out for free before subscribing.  The subscriptions are cheap for both Piano Marvel and Playground Sessions.  Playground sessions currently have a special offer of a lifetime membership which is the best value if you are dedicated to your learning.
Do I need a special kind of keyboard?
No.. You can use either 'Piano Marvel' or 'Playground Sessions' with any keyboard or traditional piano. However to take advantage of the programs full potential It is preferable to use a keyboard that supports a midi connection (most keyboards these days do).
Playground sessions is probably the more versatile without midi as its primary assets are video content in both song lessons and Bootcamp lessons, the arrangements in the videos are at different skill levels, and there is on-screen displayed notation to help you learn to play. You do not need a keyboard to access this content, only a computer tablet or even a smartphone.
Using a keyboard with a USB or midi connection will allow you to get instant feedback from the software as you play, as well as giving you the ability to record yourself playing. After each song, you will receive an accuracy score on how well you performed. An acoustic piano without a USB or midi connection does not have these interactive capabilities.
It really is easy to start playing piano and learning online. Check out either of the programs via the links above and get started! Or for more idea on THE BEST WAYS TO LEARN PIANO FAST, dive into my website, Waystolearnpiano.com, to learn more.
DVD's and BOOKS

Some of you might find good old fashioned reading the best way, especially if you don't have access to a computer or media ready keyboard.  Books obviously come in all different shapes and sizes and levels of reading, the best books for progressing and keeping you interested are those that work alongside DVD's, such as the 'LEARN & MASTER' Course by Will Barrow.  It is a complete course which includes training book and play along CD's which is a fun way to practice what you've learned.
There absolutely tons of training books and DVD's out there, which are relatively cheap and sometimes free! Books can be a great way to learn at your own pace and get an understanding of the theory of piano as a base if you wish to do this before doing any practical playing.  Take them to bed with you, on holiday, pop them on your piano for instruction… Anywhere where there's a little light and peace n quiet 🙂  Go to the dvd & books section of my website to browse more.