Co-created by music legend – Quincy Jones  
Quite possibly the best way to learn piano online…..

Another testament to LEARNING BY PLAYING, Playground Sessions is revolutionary Piano Learning Software Co-created by Music Legend Quincy Jones.  It Combines the most advanced technology with video tutorials and elements of gaming to make learning enjoyable and engages your interest.
The modern approach to learning…
Playground sessions offers a more modern approach to learning by teaching you how to play the piano with interactive lessons featuring your favorite songs. When you love the tune and know the rhythm, the learning comes more naturally and quickly.
There are hundreds of chart songs for you to learn from pop, rock, classic hits R&B to traditional piano and if you cannot find your song, you can simply request it.  Again its down to personal preference but this is one of my favourite learning platforms as it offers that modern approach to learning with a decent selection of songs for every taste.
YouTube sensation – David Sides
What really makes Playground Sessions great is the videos which are so easy to follow and well presented.  The videos are presented by 'David Sides' who's YouTube channel has received over 176 million views with some of his most popular covers like "Apologize" by OneRepublic and "Halo" by Beyoncé (See the vids below).
David is an inspiring musician and is a piano instructor with Playground Sessions. He will be your 24/7 teacher and walk you through interactive video tutorials from the piano-learning software, David Sides will teach you how to play the piano like a pro all from the comfort of your own home.
In addition to lessons with David Sides, Playground Sessions also have lessons with the iconic musician and artist Harry Connick Jr.  The multi-talented pianist, singer, composer, actor, and star of Television, Film and Broadway – Harry Connick, Jr., now shares his love of music as your new piano teacher. Harry's lessons break down a wide range of topics – from the fundamentals of the piano, reading music, and playing chords, to more advanced topics like jazz and improvisation. Harry's engaging teaching style makes learning the piano fun and easy.
As well as learning the songs, Playground Sessions is very good at incorporating your love for playing with learning the theory behind reading music which often seems intimidating to beginning musicians, but this process is made painless and fun by using examples from songs that you know and love.
Playground Sessions really is the epithany of what i am trying to push here at waystolearnpiano.com!
There are tons of testimonials out there and even ones from celebrities: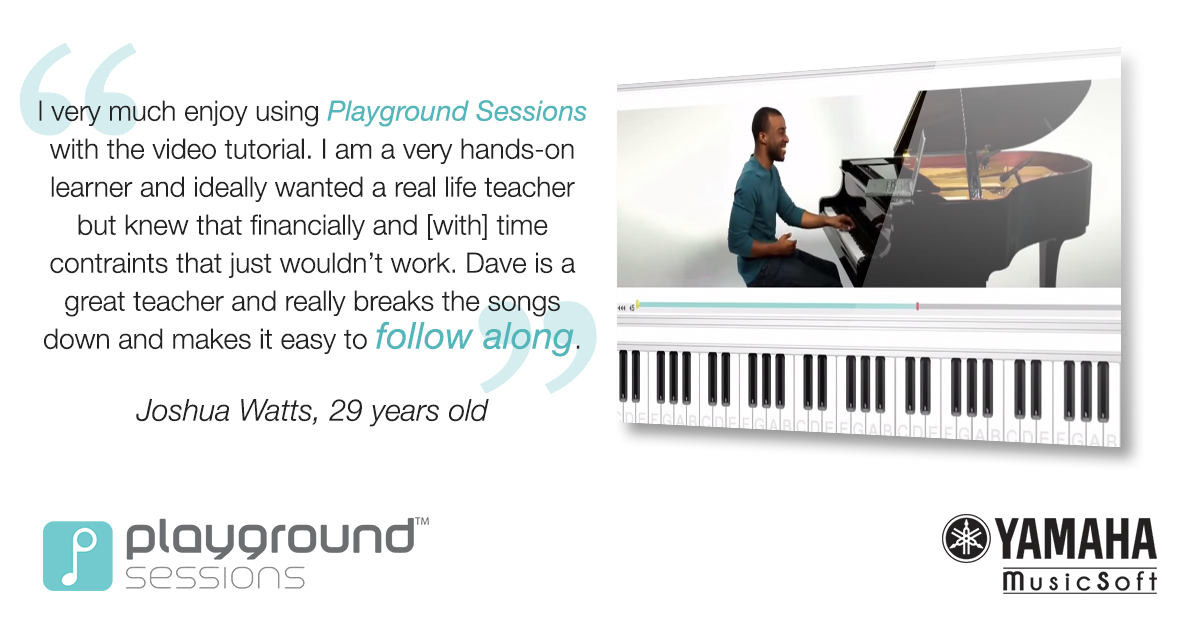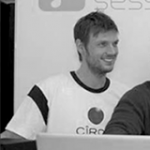 "I play the guitar and drums but not the piano. I would love to learn piano and this is a great way to do it… This is pretty amazing."
– Nick Carter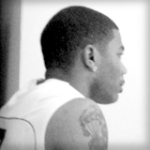 "This is awesome.. i'm a microphonist but I get how this would be cool"
– Nelly, Hip hop recording artist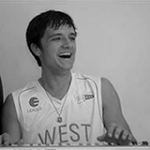 "Love this, this is so cool.. Why hasn't this been done before?"
Josh Hutcherson
Star of the Hunger Games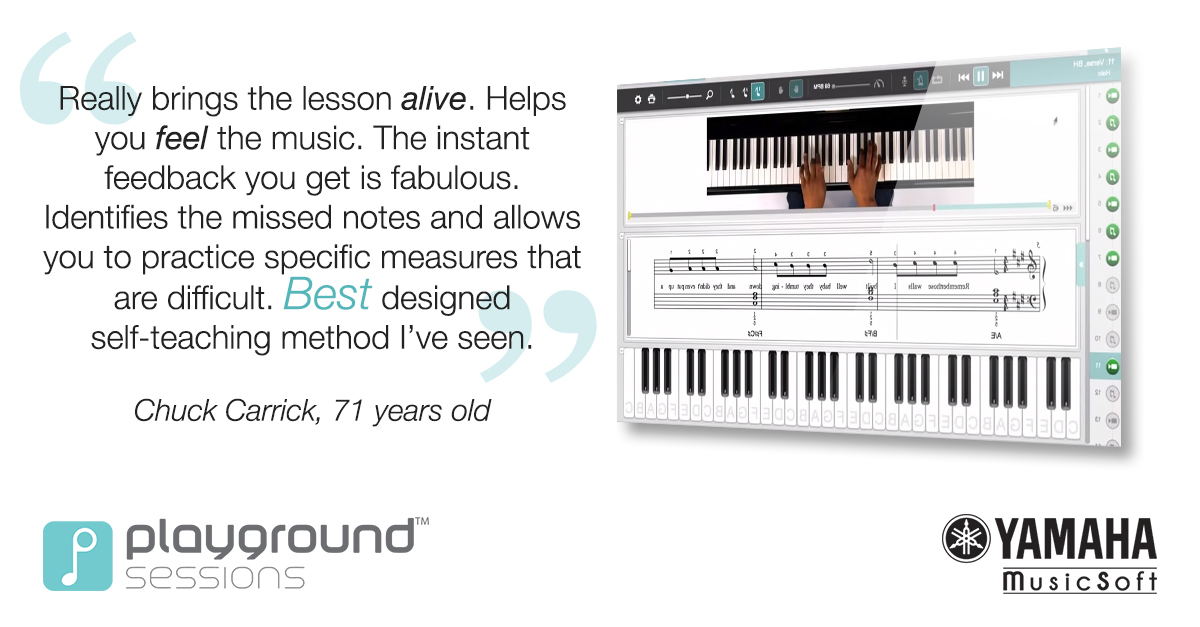 Is it expensive?
There are different subscriptions available, memberships start at as little as $17.99 for a monthly subscription and an annual subscription at $119.88 (That's a tiny $10.00 a month). There is also  lifetime membership available at $289.99 which is truly amazing value for a lifetime of piano lessons which would ordinariy cost you a small fortune in personal tuition fees!  If you are not completely satisfied Playground sessions also offer a 30 day money back guarantee, so you can effectively 'trial' the program and cancel at any point in the first 30 days.
Do you need a keyboard or can you play with an acoustic piano?
Playground Sessions can be used with a piano or a keyboard. Playground's primary assets are its video content in both song lessons and Bootcamp lessons, David's arrangements at different skill levels, and the on-screen displayed notation to help you learn to play. You do not need a keyboard to access this content, only a computer.
A keyboard with a USB or midi connection will allow you to get instant feedback from the software as you play, as well as giving you the ability to record yourself playing. After each song, you will receive an accuracy score on how well you performed. An acoustic piano without a USB or midi connection does not have these interactive capabilities.
Do you have to be on a computer, and online to use Playground Sessions?
Playground Sessions is a cross-platform downloadable software application app designed for the PC, Mac and also supports iPads and Microsoft Surface tablets.  An Internet connection is needed to download the application and get you started. An Internet connection is also needed to download Song and Bootcamp lessons; as well as to use the social features such as posting scores to Facebook and Twitter, and seeing the live leaderboard.
However, you do not need to be online to use the core application once a song or Bootcamp lesson has been downloaded. In addition to being able to play songs offline, no Internet connection is needed for personal scoring and progress visualization.
Is Playground Sessions only for beginners?
The playground is open to any skill level, whether you are a complete beginner or advanced player looking to supplement lessons you're already taking, strengthening your abilities and developing vital skills like playing by ear. The lessons are arranged at three levels of difficulty – Rookie, Intermediate and Advanced.
Everyone has varying degrees of experience and music understanding, so rather than generalise everyone into just 3 categories, Playground sessions categorizes each difficulty level further by grading each song as easy, moderate or hard.  So there will always be a well suited level for anyone.
Do i have to be computer literate?
No.  Its really easy to use! Kids of all ages manage it as well as people who have never worked with computers.. It really is a matter of plugging in your keyboard and getting started!
How long does it take to fully master a song?
As little as 30 days! Playground sessions took a regular guy through the journey from total beginner having never touched a piano in his life, to playing his first song at a concert in just 30 days… watch the vid below 😉
Visit the Playground Sessions website to learn more or if you've already decided this is the right piano learning system for you…. then why not SIGN UP NOW!
As a valued reader, for discounted rates off memberships enter the following Promo codes at point of sale:

25% off Lifetime Memberships: LearnPianoLife
10% off first year of Annual Memberships: LearnPianoYear
Monthly Memberships for $9.99 (only for the first month): LearnPianoMonth
Read my PLAYGROUND SESSIONS REVIEW here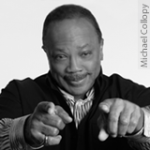 "We want to make learning piano as much fun as playing."
– Quincy Jones has the waystolearnpiano.com philosophy!