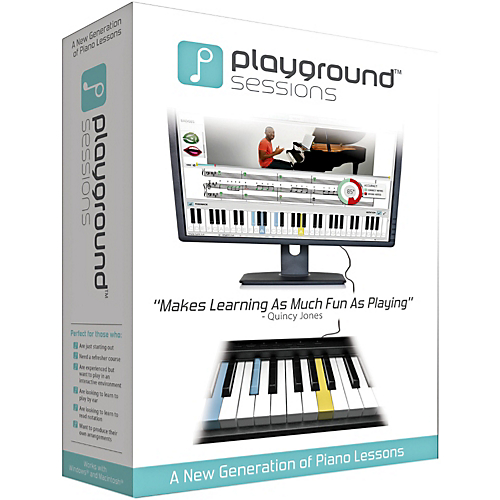 The easy way to learn to play piano… and quite Possibly the fastest way to learn piano!
Product: Playground Sessions
Price: Monthly subscriptions:
$17.99 standard monthly subscription, or if paid annually works out to $9.99.
Best value is their lifetime membership currently $269.99 (previously $329.99)
Platforms: Works with both Windows and Mac.
Pros – You play to learn with heavy emphasis on using modern songs to do so.  Both Video tuition and MIDI.
Cons – Less theory lessons than other programs, which may appeal to some but learning theory early on is helpful.
Play to learn
Aptly named "Playground Sessions", it encompasses the 'Play to learn' philosophy which i am a firm believer is the most enjoyable and impactive way to learn piano.   Rather than tirelessly working through lengthy course books containing compositions you either do not recognise or enjoy, it takes the user to "Bootcamp" to learn musical skills using elements of popular songs.
Learning is made easier by playing the songs you love from a 'iTunes style library where you can select any song you like to learn at a beginner, intermediate or advanced level.

The goal is to make music right away, and Playground does a fantastic job of making that a reality.  So if you are a total beginner and are put off by the theoretical side of piano and do not want to have to learn classical music to understand the basics, or even if you are an advanced player and are just looking for a more interactive and fun way to learn modern songs, then Playground sessions is for you!
As you saw in the video above, Playground Sessions was co-founded by music legend Quincy Jones, so this really is an opportunity to learn from the grand master of music production and composition him self.
The videos are presented by 'David Sides' who's YouTube channel has received over 176 million views with some of his most popular covers like "Apologize" by OneRepublic and "Halo" by Beyoncé.
David is an inspiring musician and is a piano instructor with Playground Sessions. He will be your 24/7 teacher and walk you through interactive video tutorials from the piano-learning software, David Sides will teach you how to play the piano like a pro all from the comfort of your own home.
So.. lets get down to a user review of this product and see if it lives up to expectations..
First impressions:
Playground Sessions is a digital download, Installation was quick and painless, just a simple download which took minutes.  Once installed, the setup immediately found the Yamaha Clavinova CLP440 that I plugged into my iMac via USB.  Once my keyboard was connected, I needed to synch it which was just a matter of pressing the highest note and the lowest note when prompted… and i was ready to go… simple!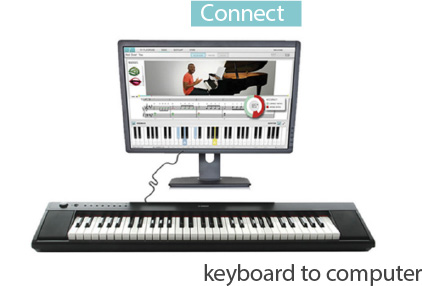 Excited to get started, i went straight to the 'bootcamp' but discovered that the actual lessons aren't part of the initial software download. They all have to be downloaded through the interface one at a time.  Dependant on your broadband connection this can either be an annoyance or a very minor set back.
Most internet connections these days however are very quick and it only took me about 10 seconds to download the first lesson!  I can understand however why Playground Sessions have done it in this way as not only saves on the initial download time of the software (if all the video lessons were included in the initial download it would take forever!) but also not everyone wants to start at a beginner level, Playground Sessions is tailored for all levels so you can choose where to start downloading.
There are three membership subscriptions available these being monthly, annually and lifetime.  All of the subscriptions include the entire bootcamp lessons, the only difference between the subscriptions is the amount of 'FREE' songs included.
If you opt with an annual subscription this includes $20 in free songs which you can choose from the library.  Unlike other programs, unfortunately Playground Sessions does not have a free trial, so i opted for the monthly subscription to try it.
Considering the music theory instructional video classes contained in the entire bootcamp available to me for just $17.99 would usually set you back around $300 i figured this wasn't a bad investment and if i wanted to learn a song it would only cost me $3 and i'd typically stick to one song at the most in a month if i wanted to master it.
User interface:
Navigating around the Playground is just as easy as it was at school! It is extremely user friendly and presents with a clean fresh look that isn't cluttered and confusing. The main screen presents as a dashboard which combines all of your practice progress, lesson levels and stars you have earned within one area.
The dashboard clearly details the total amount of time you have been practicing, along with completed lessons and those that are in progress. This section makes it easy for the student or teacher to have full insight of the total time spent practicing piano. The song library is an 'iTunes' style library and easy to search.  I had no issues in navigating around Playground Sessions at all… nothing more to say here!
The Lessons: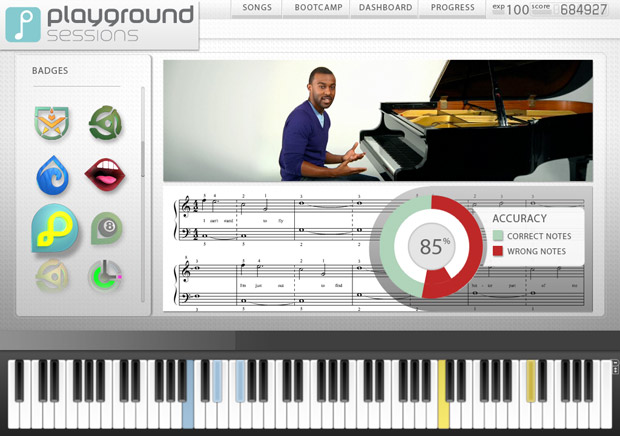 There are a countless number of individual practice exercises and lessons. There are 70 video tutorials that add up to 30 hours of video lessons.  All of the lessons are located in what is called Bootcamp. Bootcamp has a combination of video tutorial lessons and play-along exercises to get your hands acclimated to the keyboard.
Even at the start of your journey, in the play-along exercises you will learn how to play beginner versions of songs by Duke Ellington, The Beatles and Beyonce, all before you get to the second video tutorial.  David Sides, your instructor, will immediately have you start learning the melody of a popular song.
This is the difference between Playground Sessions and other piano software..  It shares my moto at waystolearnpiano.com in that you 'learn by playing'.
I found David presents the lessons in a natural way and doesn't make you feel under pressure or that "i should know this by now….". He is encouraging and makes you feel comfortable as you progress.  David even brings some humour to the lessons such as wearing funny ape style hands to explain the importance of hand positions on the keys.  This brings a sense of humanity to the lessons which keeps you invested.
Lets face it.. if you don't like your instructor in anything whether its driving, gym, self defence classes etc.. chances are you aren't going to want to continue with your lessons.
The first several lessons do not include any theory.  Playground Sessions intricately works the theory into your lessons with digestible segments so you do not become overwhelmed or bored.  This is great for beginners of piano, as it will capture your willingness to learn gradually without putting you off with heaps of scary theory!
The song choices: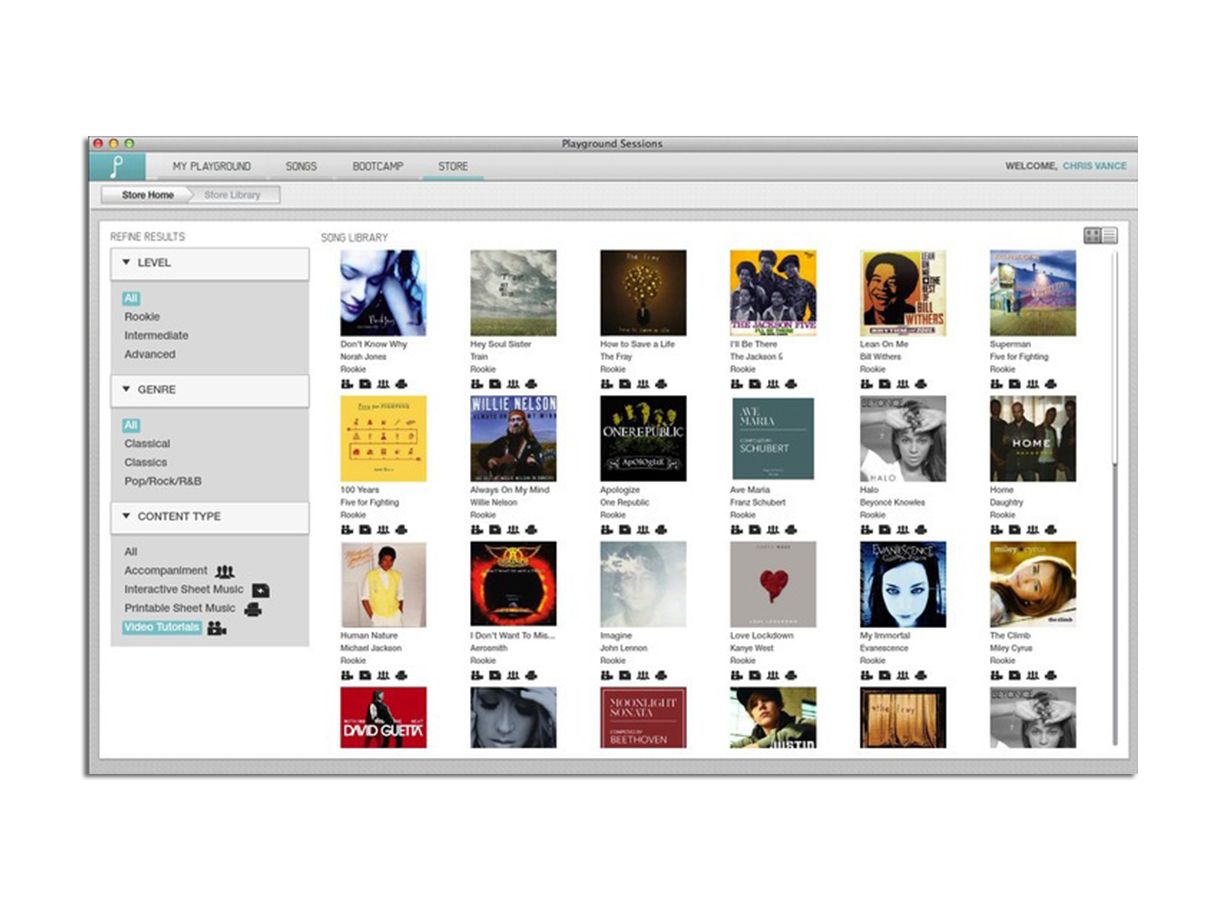 Playground sessions has an impressive selection of popular songs.  It doesn't contain as many songs as other platforms I've seen but the key is that all the songs included are popular, modern or well known classics which you will actually want to learn rather than being overwhelmed by a choice of songs you probably haven't even heard of!
They are displayed and searched for in an easy to navigate section with great visuals, its looks clean and presentable.
A moderate amount of the song choices are chart songs and are split into several different genres which can be refined in your search.  There are Classical, Pop, Rock, R&B and even Film/TV such as Star Wars by John Williams or Time – Inceptions by Hans Zimmer (My all time favourite music composer from the movies!).
So yes, there are less songs to choose from than other platforms but the content is quality and will be regularly updated so you can be sure to have access to the best modern songs available.
Help and support:
I have purposely sought help with Playground Sessions to test their support structure and found the service excellent!  I sent about 5-6 emails from different addresses and the response overall was very quick! It did take a day to receive a reply to one email but this i feel isn't bad given the overall service and the response was very helpful in any case.
You can call the support team directly, email them or consult the FAQ section on their website.  The responses i got on email were very fast and felt personal rather than a cattle farm call centre, i genuinely felt like the person wanted to help.
There is a user forum built right into the software which gives you access to a community of piano players. From the forum, you can ask the instructor questions, have discussions with other students and even make song requests!
Testimonials
"I play the guitar and drums but not the piano. I would love to learn piano and this is a great way to do it… This is pretty amazing."
– Nick Carter, Pop artist
"This is awesome.. i'm a microphonist but I get how this would be cool"
– Nelly, Hip hop recording artist
"Love this, this is so cool.. Why hasn't this been done before?"
– Josh Hutchinson, Star of the Hunger Games
Summary
I have to say, i found very little wrong with this product.  It does take a handful of lessons before you start to learn any theory, which is intentional, but learning note values earlier in your playing can be helpful.
This aside, I thought that taking such a modern approach to learning piano, Playground Sessions would fail to teach students important concepts of piano and I would pick up bad habits, but this just isn't the case.  Playground Sessions  is one of your best chances to stay engaged when learning piano online without losing out on any important piano curriculum.
I am extremely impressed with how easy it was to use and learn from.  If you are looking to impress your friends and family and watch their jaws drop in amazement as you play some modern songs you can do this very quickly!
Using Playground Sessions with the right mentality, you can go from never touching a piano in your life, to playing a popular song at an advanced level in just 30 days! Watch the video below for inspiration…

If you want this to be you.. visit Playground Sessions today!
I appreciate i haven't covered everything in this review but i hope it helps you understand what Playground Sessions is about and if there are any questions or comments, positive or negative, please do not hesitate to contact me:
Jon@waystolearnpiano.com